CLSProTM is a Windows based software application which allows users of CLS/ESI Option E+ Laser Trimmers to eliminate the need for the obsolete Sony System and User diskette drives by replacing them with a PC.  Using CLSProTM, the operating system is loaded directly via the PC.  Additionally, user jobs are loaded from, and saved to anywhere on the PC or factory network.  CLSProTM also allows jobs to be printed on local or network printers.
CLSPro
TM
has a full feature menu interface to provide quick access to Job I/O (Job New, Job Load,  Job Save), Help Files, Checkers, Step and Repeat Menus, Statistics, Datalog Options as well as loading the Operating System. CLSPro
TM
has a full screen editor.
For users wishing to keep the exact look and feel of their existing jobs, a data transfer switch box is included with CLSProTM allowing users to quickly switch between the PC and the WYSE terminal with a flick of a switch.  This allows CLSProTM users to retain the full functionality of any custom WYSE terminal functions in their jobs such as cursor positioning and reverse highlighting.
Contact us for pricing.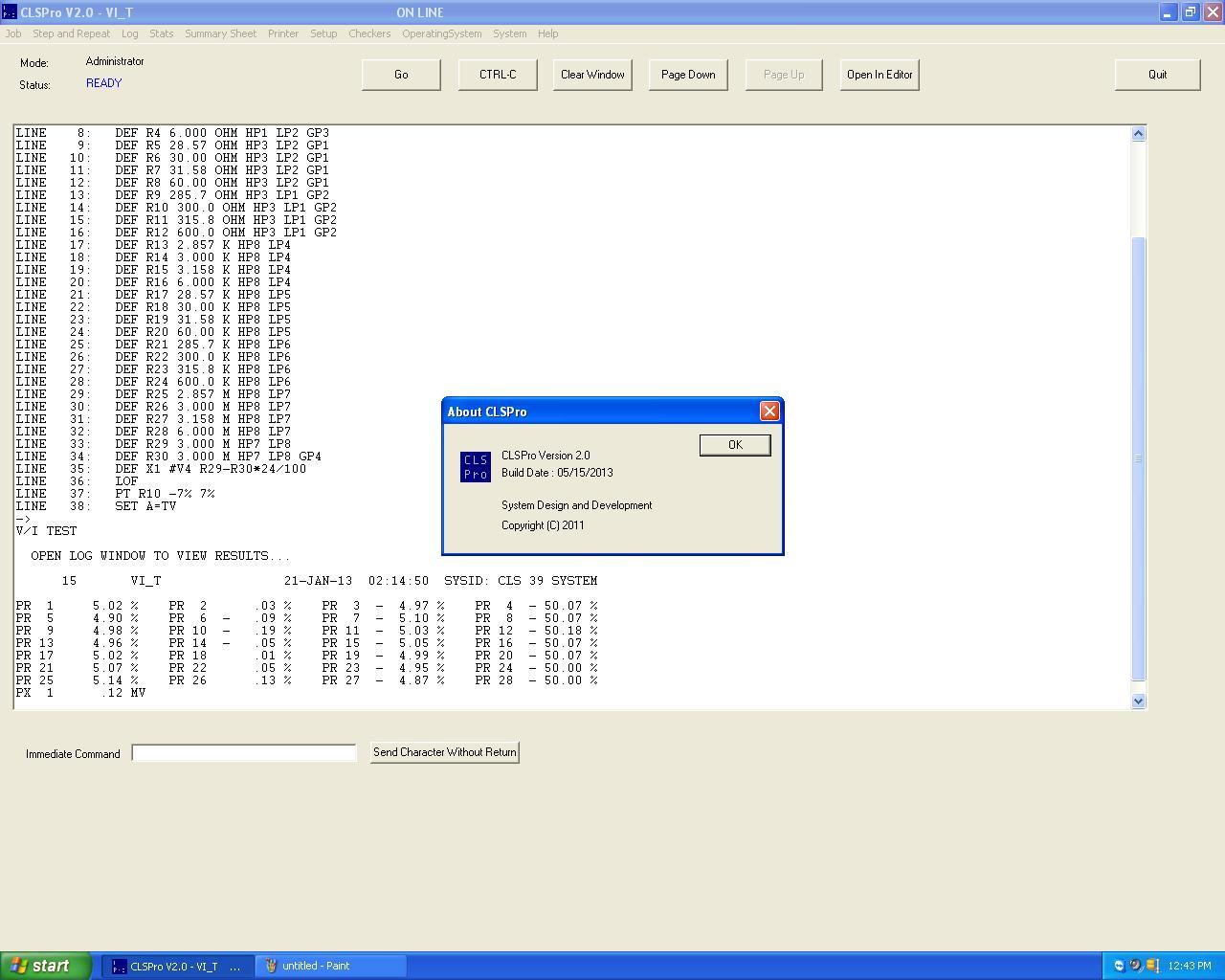 The time at Florida Laser Service in West Palm Beach Florida is